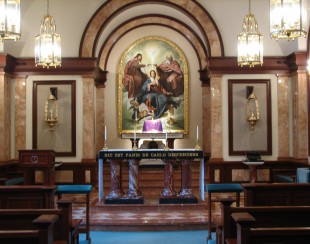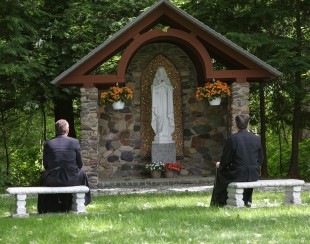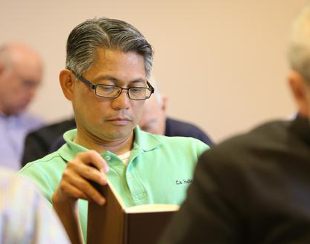 MK :31 "Come away by yourselves and rest awhile.."
Monthly Days or Evenings of Recollection are a time for personal prayer and reflection on topics to do with the Christian life. A recollection typically lasts two hours, set apart from one's busy work, schedule and family life, to recharge one's spiritual life.
The format includes two meditations by a priest, personal time for spiritual reading, benediction and a short talk by a lay person. A priest is available for the Sacrament of Reconciliation.
PLEASE NOTE:  THE MEN'S EVENING OF RECOLLECTION ON MARCH 27 HAS BEEN CANCELED.
Women
6:30-8:30 PM
Second Tuesday of each month, Edgewood building
January 10,  2023
February 14
March 14
April 11
May 9
June 13
July 11
August 8
September 12
October 10
November 14
December 12
9:30 AM – 12 PM
Second Wednesday of each month, Edgewood building, begins with Holy Mass
January 11,  2023
February 8
March 8
April 12
May 10
June 14
July 12
August 9
September 13
October 11
November 8
December 13
---
Men
7 – 8:45 PM
Selected Monday Evenings, Lockwood building
January 23,  2023
March 27 – CANCELED
April 17
May 22
July 10
August 28
October 16
November 27