Camp Mattakeesett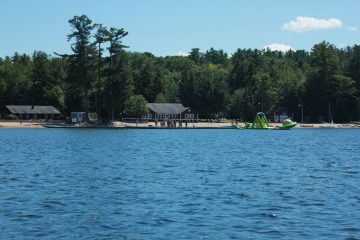 Camp Mattakeesett is an overnight camp located on Lake Winnipesaukee in Moultonborough, NH which is offered to girls entering grades 4 through 8.  The camp was founded upon the teachings of the Catholic Church and with the spirit of Opus Dei although girls of all faiths are welcome and do attend the Camp.
These five days offer great opportunities to learn about our faith and to grow as individuals. Each day, Mass is offered and each cabin says the Rosary together. The counselors, many of whom also attended Camp Mattakeesett, also give daily talks and lead short discussion groups on the virtues incorporated in our Camp Code.
During the day, the girls enjoy swimming, boating, arts and crafts, and sports. Each night we have a special activity including a country fair, a dance, and camp games. We end each night with a traditional campfire, complete with singing and skits! The week culminates with a short show based on the camp theme that the girls perform for their families.
2022 dates are August 16th- 20th!  For more information please visit our website Camp Mattakeesett.